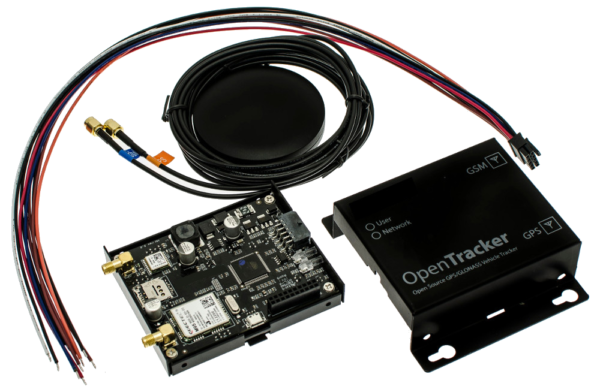 OpenTracker V2 Kit is the perfect solution for efficient for GPS/GLONASS vehicle tracking.
[OpenTracker v2] is the first 100% Arduino compatible, fully open source, commercial grade
GPS/GLONASS vehicle tracker development board that comes with a free web interface for tracking.
Note: OpenTracker is EOL and is no longer available for purchase. Take a look at Polaris, its replacement. If you still need OpenTracker we can manufacture on-demand (minimum of 200pcs). Contact us for more information.
The OpenTracker V2 Kit includes:
OpenTracker Board (pentaband 3G version – worldwide coverage)

Aluminum case

GPS/Glonass/GSM antenna

Connector cable

LED light pipe